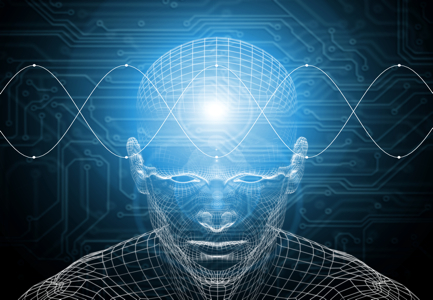 Earlier this year, the Journal of Parapsychology, published  the results from a 13-year experiment conducted by Greg Kolodziejzyk, using a unique approach to the associative remote viewing (ARV) protocol which allows a single operator to conduct the full ARV process beginning to end. ARV is, essentially, a form of clairvoyant precognition (or extrasensory perception, ESP) designed specifically for use in the area of financial forecasting. It has a history going back to the 1970s. Many important research studies that preceded this one are cited in the article. Also here is a link to an audio interview with Greg Kolodziejzyk about his work.
A total of 5,677 ARV trials were conducted from May 11, 1998, to September 26, 2011. Of these, 52.65 % were correct in predicting the outcome of their respective future events (where only 50% would be expected by chance), yielding a statistically significant score of z = 4.0. These 5,677 trials addressed a total of 285 project questions. Most of these project questions were intended to predict the outcome of a given futures market. Of these project questions, 60.3% were answered correctly, resulting in a statistically significant z = 3.49. By increasing the number of trials in a project question, and giving more weight to higher subjective confidence scores reflecting the quality of the match between the remote viewing and one of the two target images, the success rate increased to above 70%. One hundred eighty-one project questions resulted in actual futures trades where capital was risked. Of these, 60% of the trades were profitable, amounting to approximately $146,587.30.
In the academic community, particularly in the field of psychology, there is a tendency to scoff as results such as this. The study of extrasensory perception is still considered by many to be a fringe science. However, it should be noted that the Parapsychological Association, the organization of serious researchers in this field, has had a formal association with the American Association for the Advancement of Science since 1969. I myself, received a doctoral degree in parapsychology back in 1980 from the University of California, Berkeley. And, in spite of the controversies that stigmatize this field, I can attest from decades of experience that, generally speaking, parapsychology researchers are far more sophisticated and knowledgeable than their noisy critics.
Progress in this field is very slow. But, eventually, I imagine that Kolodziejzyk's pioneering work (and that of others in the field) will become incorporated into the realm of mainstream financial forecasting. My timetable for this is about fifty years; although, if I had my way, it would be sooner.